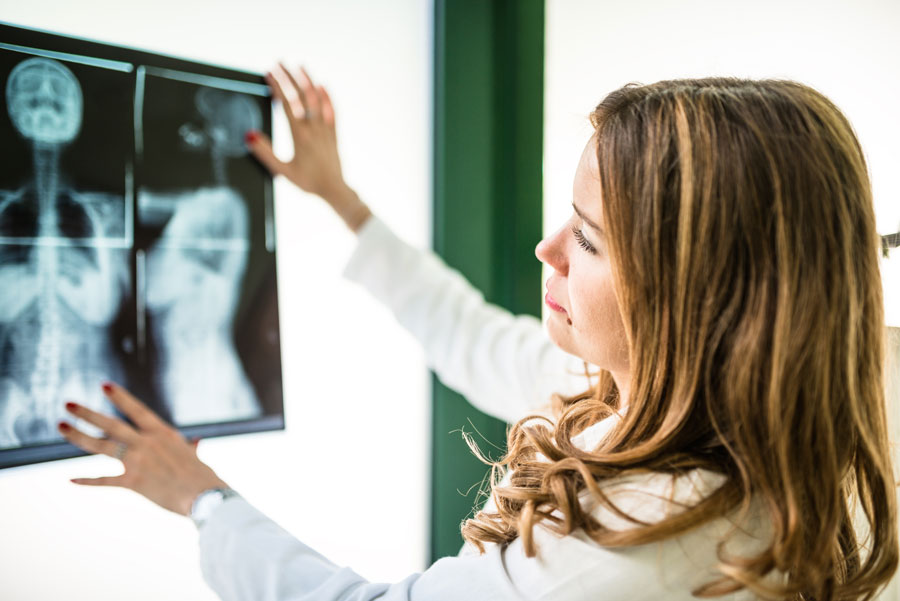 If you're dealing with a complex fracture, you know how painful the injury is. The recovery after a complex fracture may not be a simple process, but with some patience and a great doctor, you'll be feeling better before you know it. A complex fracture occurs when a...
By definition, complex fractures are not routine cases and these injuries—with extensive damage to multiple bones, joints, ligaments, tendons, even veins and nerves—require more specialized care and rehabilitation. Often called "high-energy" fractures, they usually occur during major trauma such as a car collision or other forceful event.
Know Your Risk
While a complex fracture can happen to anyone and anywhere in the body, they are most often seen in athletes and older people. Women in their sixties are five times more likely to suffer a complex fracture in their wrists than men. Both genders risk fracturing the spine, hip, leg, ankle or pelvis in a fall.
 
Every Case is Unique
Complex fractures are different for every patient, and an orthopaedic specialist will design a treatment plan to manage pain and heal the injury as quickly as possible. Although surgery is usually required for treatment, the surgeon can correct the complex fracture in any number of different ways, depending on the location and severity of the injury. Because a complex fracture usually involves multiple bone fragments, torn ligaments, and tendons, the surgeon will utilize screws and pins to secure everything in place. Surgery may also involve reconstruction. After the injury has healed, rehabilitation is necessary to regain motion in the area. This program will include gentle stretches, various exercises and other physical therapy methods to help the muscles gain flexibility and build up strength with the goal of getting the patient back to daily living in a safe and healthy manner.
The Right Treatment
IF YOU BELIEVE YOU'VE EXPERIENCED A COMPLEX FRACTURE, IT'S IMPORTANT TO SEEK MEDICAL ATTENTION RIGHT AWAY. VISIT AN EMERGENCY MEDICAL FACILITY SUCH AS A HOSPITAL EMERGENCY ROOM OR PREMIER'S ORTHOPAEDIC URGENT CARE CENTER. YOUR DOCTOR WILL PERFORM SEVERAL PHYSICAL EXAMINATIONS AND MAY ALSO ORDER AN MRI TO BETTER IDENTIFY AND TREAT THE INJURY. PREMIER'S ORTHOPAEDIC SPECIALISTS USE LEADING-EDGE TECHNOLOGY AND MINIMALLY INVASIVE TECHNIQUES TO HEAL COMPLEX FRACTURES WITH COMPASSIONATE AND INDIVIDUALIZED CARE.