Priscilla Cavanaugh, M.D.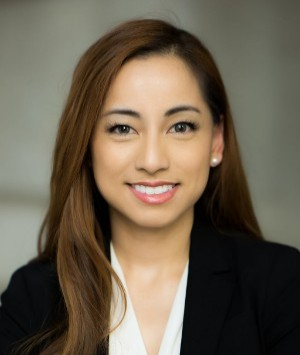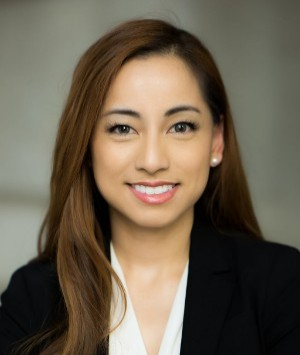 Pickleball is all the rage. Each day, more and more individuals, across all age groups are heading to the pickleball courts. With over 4.8 million participants nationwide in 2022, and 39.3% growth over the last two years, pickleball has become the fastest-growing...
Hand and Upper Extremity 
Upper Extremity Trauma
Undergraduate – University of Virginia
Medical School – Drexel University College of Medicine
Residency – Jefferson University Hospital
Fellowship in Hand and Upper Extremity and Microsurgery – Indiana Hand to Shoulder Center
Board Certified in Orthopaedic Surgery by the American Board of Orthopaedic Surgery
Certificate of Qualification in Hand Surgery
American Association for Hand Surgery
American Society for Surgery of the Hand
American Association of Orthopaedic Surgeons'
Dr. Cavanaugh is active in orthopedic research and incorporates the lates research in her practice. She has published several peer- reviewed articles on patient outcomes and surgical techniques in orthopaedic surgery. She has presented her work in several national meetings. She has also contributed chapters to multiple orthopaedic textbooks. 
Her hometown is Alexandria, Virginia
Growing up, Dr. Cavanaugh ran track, played lacrosse and practiced martial arts. 
She is fluent in Spanish
In her free time, Dr. Cavanaugh enjoys spending time with her husband and two sons, running, watching football, following formula 1 racing, and traveling.
Cavanaugh PK, Wang M. Management of a Retained Neodymium Magnet Finger Mass: A Case Report. JBJS Case Connector. 2022 Jan;12(1). PubMed PMID: 35081055. 
Niemann MJ, Cavanaugh PK, Brooks WC, Lese AB, Taras J. Excision of a Rare Triquetral Body Fracture Nonunion. J Hand Surgery Global. 2021 March;3:103-105.  PubMed PMID: 35415537.
Cavanaugh PK, Watkins C, Jones C, Maltenfort M, Beredjiklian P, Rivlin M. Effectiveness of Quickcast versus Custom Fabricated Thermoplastic Orthosis Immobilization for the Treatment of Mallet Fingers: A Randomized Clinical Trial. Hand. 2021 Jan 29. PMID: 33511868 
Boniello AJ, Lieber AM, Denehy K, Cavanaugh PK, Kerbel YE, Star A. National trends in total hip arthroplasty for traumatic hip fractures: An analysis of a nationwide all-payer database. World J Orthop. 2020 Jan 18;11(1):18-26. PMID: 31966966
Frizzell K, Cavanaugh PK, Herman MJ. Pediatric Perioperative Pain Management. Orthop Clin North Am. 2017 Sept;48(4):467-480. PMID: 28870306. 
Trionfo A, Cavanaugh PK, Herman MJ. Pediatric Open Fractures. Orthop Clin North Am. 2016 Jul;47(3):565-78. PMID: 27241379.
Chen AF, Cavanaugh PK, Parvizi J. Method of intraoperative tissue sampling for culture has an effect on contamination risk. Knee Surg Sports Traumatol Arhrosc. 2016 Oct;24(10):3075-3079. PMID: 27620467.
Cavanaugh PK, Maltenfort MG, Chen AF, Rasouli MR, Post ZD, Orozco F, Ong A. Complications and Mortality in Chronic Renal Failure Patients Undergoing Total Joint Arthroplasty: A Comparison Between Dialysis and Renal Transplant Patients. J Arthroplasty. 2016 Feb;31(2):465-71. PMID: 26454568.
Rasouli M, Cavanaugh PK, Celyan H, Restrepo C, Viscusi E, Parvizi J. Is Neuraxial Anesthesia Safe in Patients Undergoing Surgery for Treatment of Periprosthetic Joint Infection? Clin Orthop Relat Res. 2015 Apr;473(4):1472-7. PubMed PMID: 25670655.
Cavanaugh PK, Rasouli MR, Chen AF, Maltenfort MG, Post ZD, Orozco F, Ong A. Total Joint Arthroplasty in Transplant Recipients: In-Hospital Adverse Outcomes. J of Arthroplasty. 2015 May 30(5):840-5.  PubMed PMID: 25540994.
Cavanaugh PK, Mounts T, Vaccaro AR. The Use of 3D Printing in Spinal Care. Contemporary Spine Surgery. 2015;16:1-5. Doi: 10.1097/01.CSS.0000459536.72170.5c.
Tischler E, Cavanaugh PK, Parvizi J. Leukocyte Esterase: Matched for MSIS Criteria. J Bone Joint Surg. 2014 Nov;96(22):1917-20. PMID: 25410511.
Parvizi J, Cavanaugh PK, Diaz-Ledezma C. Periprosthetic Knee Infection: Ten Strategies That Work. Knee Surg Relat Res. 2013 Dec;25(4):155-164. PMID: 24368992.