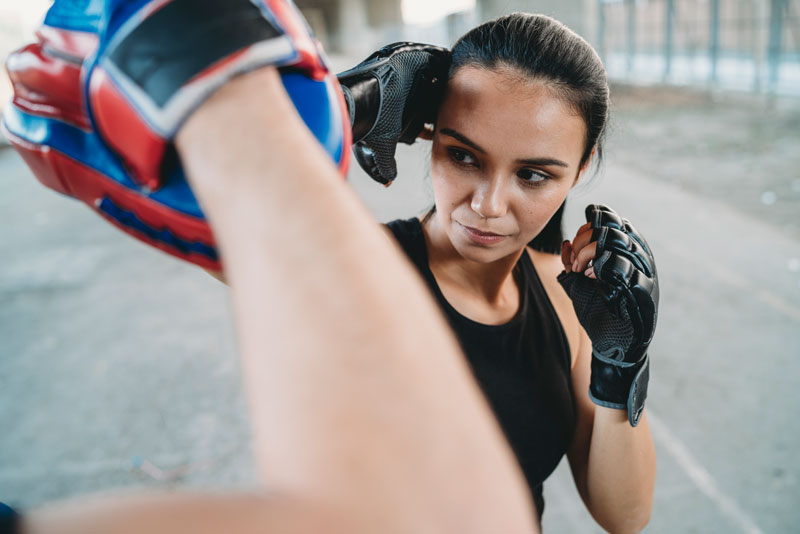 Pickleball is all the rage. Each day, more and more individuals, across all age groups are heading to the pickleball courts. With over 4.8 million participants nationwide in 2022, and 39.3% growth over the last two years, pickleball has become the fastest-growing...
Healing injury, alleviating pain and improving function: Sports medicine focuses on the health and well-being of people at all levels of fitness and ability.
Bodies in motion can be injured by poor technique, overuse or accidents. Sports medicine specialists are trained to diagnose and handle problems that typically fall into two categories: actue and repetitive. Acute traumatic injuries are caused by a fall or forceful blow to the body that can occur during any contact sport or activity that requires sudden movement. Injuries include:
 Sprains
 Strains
 Knee injuries
 Fractures
 Neck injuries
 Dislocations
 Concussion
 Rotator cuff injury
Repetitive use injuries result from long-term physical stress. They typically occur in athletes, such as baseball or softball pitchers, volleyball and tennis players, who constantly make the same movements over time. These injuries include:
 Stress fractures
 Tendonitis
WHEN NEEDED, INJURIES ARE TREATED BY ORTHOPAEDIC SURGEONS WHO USE MINIMALLY INVASIVE TECHNIQUES WHEREVER POSSIBLE. MOST INJURIES, HOWEVER, DO NOT REQUIRE SURGERY. INSTEAD, THEY CAN BE HEALED WITH PHYSICAL THERAPY, MEDICATION, BRACING AND CASTING, EXERCISES, ACUPUNCTURE, CHIROPRACTIC OR OSTEOPATHIC CARE, AND ADVICE FOR MODIFYING SPORTS FORM AND TECHNIQUE. IN ALL CASES, THE GOAL IS TO RETURN ACTIVE PEOPLE TO THE ACTIVITIES THEY LOVE.
Alleviating Pain
Unfortunately, with injury comes pain and discomfort. Whether acute or chronic, there are a number of different ways sports medicine specialists can help eliminate, manage or minimize pain. Using the latest technology, physicians can pinpoint the exact source of pain and create a personalized plan to relieve it. In addition to surgery, medication and advanced interventional techniques, natural and integrative approaches such as acupuncture are highly effective for many patients.
Improving Function
Athletes seek out sports medicine specialists for health concerns that require unique care and attention, such as diabetes, hypertension and asthma. After an injury, athletes might want to consult about return-to-play decisions. Specialists can also help enhance sports performance through better nutrition, body awareness, and training for increased flexibility, agility and strength, as well as injury prevention.
On Your Team
No matter your condition, health concern or fitness level, Premier's multidisciplinary team has a solution. Patients have access to the same experts who treat the area's top professional athletes. Our full spectrum of care includes the most proven and innovative approaches to sports medicine treatment and a personalized approach to get you back on your game.