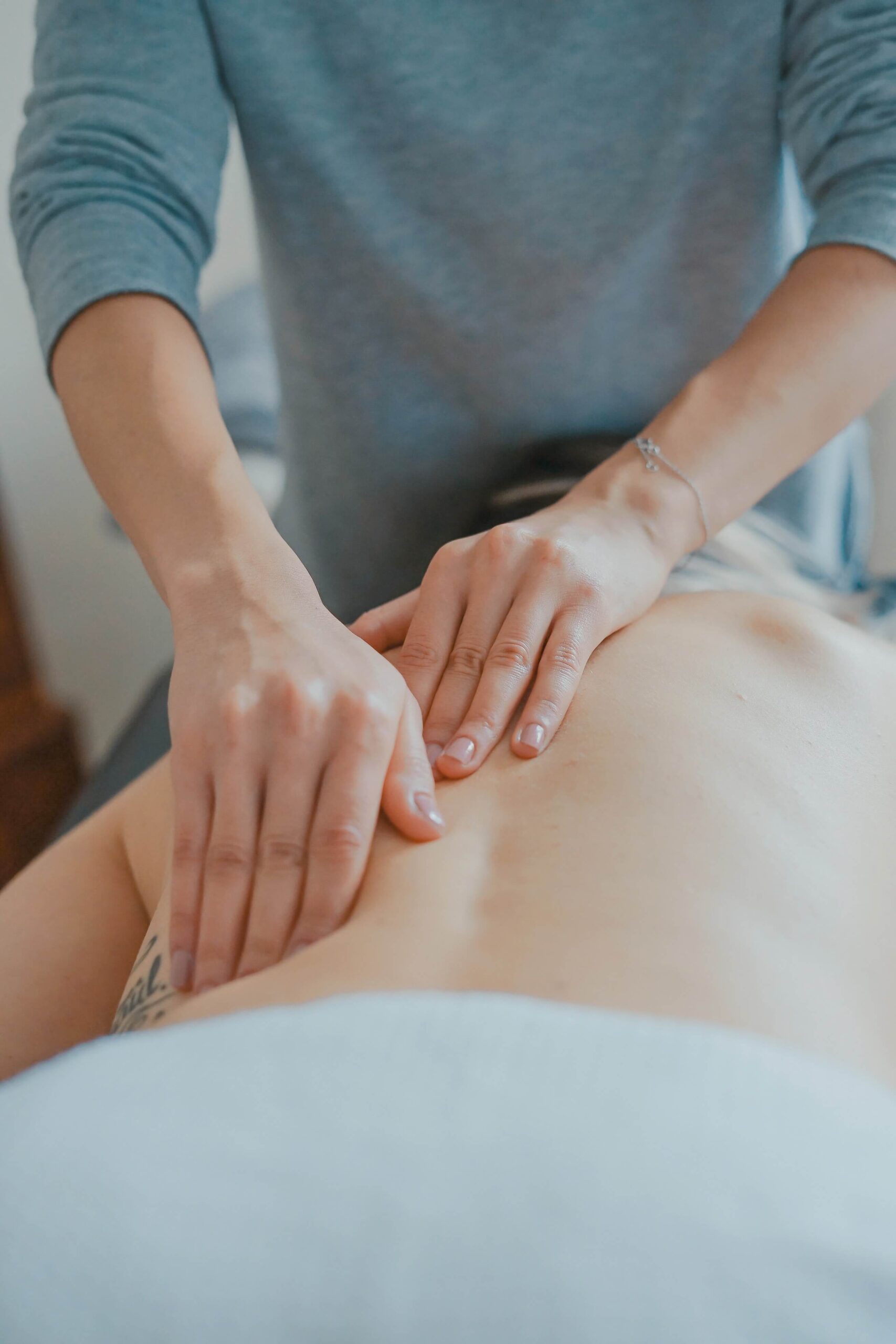 By James Guille, M.D., pediatric orthopaedic surgeon at Premier Fall is in the air and the kids are back in school. Reading, writing, and arithmetic have returned along with the books and backpacks that make learning accessible to everyone. But the weight of those...
Responsible for bearing our weight as well as protecting the precious spinal cord that carries signals from the brain to other parts of the body, the spine is critical to our health and well-being.
Anyone with back pain knows how disruptive it can be to daily living. More than a nuisance, it can be a sign of acute and chronic spine-related conditions and should be taken seriously. A spine doctor can help manage the pain, repair the damage, and regain complete and comfortable range of motion. 
Conditions
Arthritis. Unfortunately, the spine becomes susceptible to arthritis as we age. There are several types of arthritis, but they all cause debilitating joint pain. While there's no sure way to prevent arthritis from occurring, there are non-operative treatment methods that can help manage pain.

Degenerative disc disease. With age, spinal discs begin to show signs of wear and tear from the constant shock absorption duty they perform. The fluid inside the disc may decrease, and the disc structure can be affected when small tears or cracks develop in the outer layer. Treatment options include physical therapy, exercise, medication, and surgery in severe situations.

Herniated discs. When a disc herniates, the soft, inner material of the disc called the nucleus ruptures and leaks. Sometimes this leakage touches the nerve root and causes inflammation and pain. Another symptom of a herniated disc is tingling that travels along the nerve. This can cause pain through the back of the leg or arm. Depending on the severity of the symptoms, treatment could include physical therapy, medication, injections, or surgery.

Scoliosis. A sideways curvature of the spine that occurs most often during the growth spurt just before puberty, scoliosis is typically mild but girls run a higher risk of requiring treatment. In general, there are two treatment options for scoliosis: a brace or surgery.

Spinal infections. Discitis is when an infection, commonly bacterial but possibly viral, occurs in the discs of the spine. The discs do not contain a large blood supply, so the body does not have a good way to fight off this type of infection. The main symptom is severe back pain that remains in the center of the back rather than shooting down the leg or other areas of the body.

Spinal stenosis (cervical and thoracic). As people age, natural wear and tear can cause the spine to degenerate and narrow. This narrowing limits the amount of space between the bones and compresses the spinal cord and nerve roots. With stenosis, a patient may experience pain, numbness, or weakness in the legs. Other symptoms include back pain, burning in the buttocks or legs, and tingling in the legs.

Compression Fractures. Spinal vertebrae can fracture or collapse due to trauma or osteoporosis. While some spinal compression fractures can be treated conservatively, others require surgery to stabilize the fracture. 
Evaluation and Treatment
WHEN YOU'RE SUFFERING FROM BACK PAIN, YOU NEED TO SEE A DOCTOR AS SOON AS POSSIBLE FOR A DIAGNOSIS. DURING THE APPOINTMENT, THE DOCTOR WILL EVALUATE YOUR MEDICAL HISTORY, DISCUSS SYMPTOMS, AND PERFORM A PHYSICAL EXAMINATION TO DETERMINE EXACTLY WHAT TYPE OF INJURY OR DISORDER YOU MIGHT HAVE.
Many spinal injuries and disorders can be treated by nonoperative rehabilitation, exercise, medication, heat/cold therapy and other treatments. If several non-operative treatments have not been helpful in relieving your pain, your physician may suggest that it's time to explore your surgical options.
Expert Care
Spinal cord injuries are considered medical emergencies, so if the pain you're experiencing is related to your spinal cord, seek immediate care. Premier's fellowship-trained physicians offer a variety of diagnostic and non-operative procedures in a convenient, easy-to-access outpatient setting.