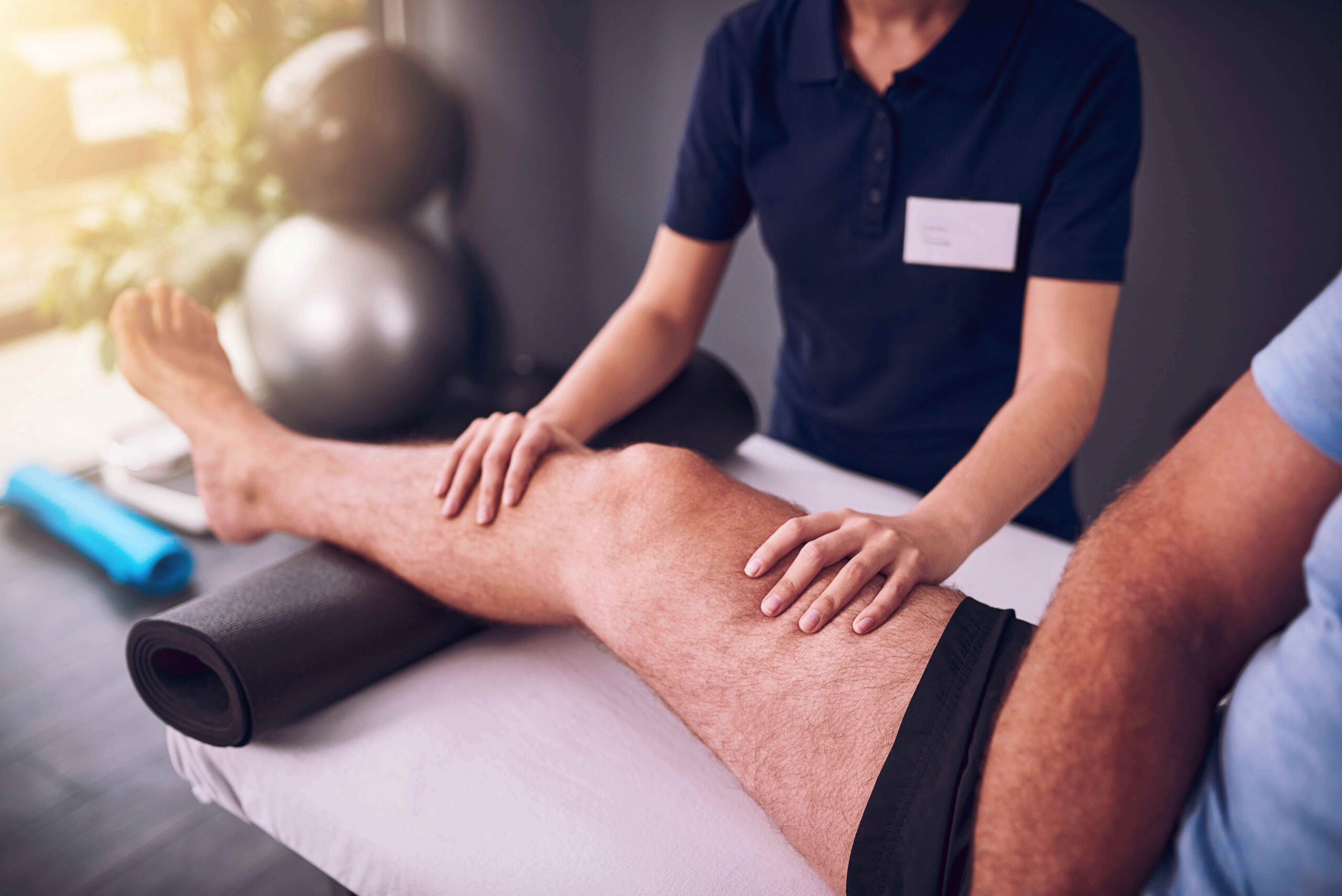 By Charles Hummer, M.D., orthopaedic surgeon at Premier The holidays are here! Between Thanksgiving and New Year's Day comes plenty of extra hustle-and-bustle, along with the winter elements of cold, snow, and ice. The combination of more people doing more things in a...
Knee pain affects approximately 25 percent of adults. Whether it's due to arthritis, old age or a past injury, many knee problems can be managed conservatively with rehabilitation, exercise, medication and injections. Where needed, surgery may also be recommended. With advanced techniques and a comprehensive approach, orthopaedic knee specialists can help patients recover function and return to active living.
Some common conditions knee specialists treat include:
ACL and PCL injuries. A common sports injury, partial or complete tears to the ligaments require surgery or rehabilitation.

Arthritis. The breakdown of cartilage around the knee joint can cause pain, stiffness and immobility.

Fracture. Knee fractures are typically caused by trauma such as a fall or auto accident.

Meniscus tears. The two pieces of cartilage between the leg bones cushion and stabilize the joint but they can be torn during sports injury or as a result of arthritis and may need surgical repair.

Tendonitis. Inflammation and pain at the tendon below the kneecap can make it difficult to bend or straighten the leg.

Tendon tears. The quadriceps and patellar tendons can be torn during athletic injuries.

Patellar dislocation. When the kneecap slips out of its groove it can become difficult to walk, sit or move.

Chondral Defects. The cushion that covers the bones at the end of every joint is called articular cartilage (different than the meniscus "cartilage"). When damaged, it can create areas of damage similar to a "pothole" which can sometimes extend down to bone and become very painful.
Treatments 
Nonsurgical
Immobilization. Often knee injuries can be treated with immobilization such as a brace or cast.

Medication. Non-steroidal anti-inflammatory medicines can reduce pain and swelling.

Physical therapy. A prescribed course of exercise will help strengthen the muscles around the knee and restore function to the joint.
Surgical
Arthroscopy. The most common type of knee surgery is arthroscopy, a minimally invasive procedure in which the surgeon inserts a long, thin instrument with a camera into the patient's knee. The camera helps guide the surgeon's work.

Cartilage regeneration. Areas of damaged articular cartilage (chondral defects) can be repaired and regenerated with surgical procedures like microfracture surgery and/or chondrocyte transplantation (MACI).

Total knee replacement. In this procedure, the surgeon removes damaged cartilage surfaces at the ends of the femur and tibia bones, replaces them with metal components and inserts a spacer to allow the joint to glide smoothly. Total knee replacement is recommended when there is limited knee movement, chronic inflammation or a knee deformity, or when nonsurgical methods have not provided pain relief. Some patients may also benefit from unicompartmental or partial knee replacement.
Supporting you and your health.
IF YOUR KNEES ARE A SOURCE OF PAIN OR DISCOMFORT, OR YOU ARE EXPERIENCING POPPING, SNAPPING, THE SENSATION OF YOUR KNEE "GIVING OUT" OR THE INABILITY TO WALK OR BEND, CONTACT PREMIER'S ORTHOPAEDIC SPECIALISTS FOR COMPREHENSIVE, PERSONALIZED TREATMENT AND RELIEF.