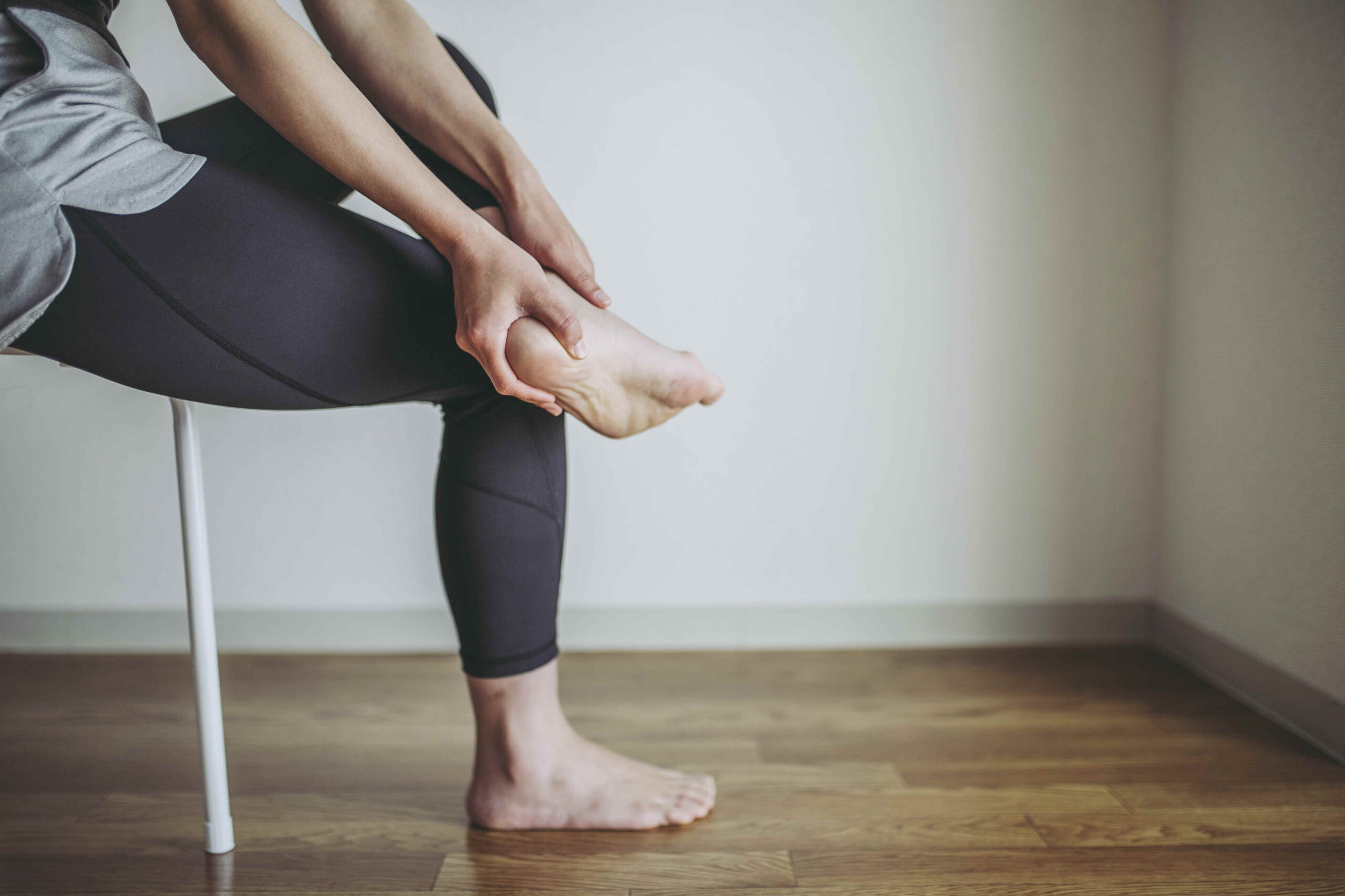 By Vincent Muscarella, DPM, foot and ankle surgeon at Premier The warm weather is finally here and with it comes the tendency to shed our jeans and long sleeve shirts, for lighter outerwear. These include short sleeves, short pants, tank tops and bathing suits. The...
Our feet are our foundation, and foot and ankle specialists ensure that we can walk and exercise without pain. Orthopaedic specialists and surgeons diagnose and treat foot and ankle problems due to sports injuries, wear-and-tear, and other conditions.
Moving Parts
Made up of 26 bones connected to 33 joints and more than 100 muscles, tendons and ligaments, the foot is one of the most complex parts of the human body. Feet and ankles support our weight as we stand, walk and move in other ways. Made up of the forefoot (the five toes and the five longer bones known as the metatarsals); the midfoot (the pyramid-like bones that form the foot's arch); and the hindfoot (the heel and ankle), the foot also features the Achilles tendon, the strongest in the body. These crucial parts can be vulnerable to a host of uncomfortable but treatable conditions including:
Achilles tendon issues (bursitis, tendonitis, tendinosis, rupture)

Ankle fusion

Ankle replacement

Ankle injuries

Ankle fractures

Ankle sprains and high ankle sprains

Arthritis

Cavus foot (high arch foot)

Flatfoot (fallen arches)

Fractures

Great toe arthritis (Hallux limitus or rigidus aka stiff big toe)

Hammertoes and claw toes

Heel spur 

Lacerations

Lateral ankle instability

Ligament injuries

LisFranc injuries (dislocation / fracture)

Nerve injuries

Neuromas (injection, decompression, excision)

Osteochondral lesions of the talus (ankle cartilage damage)

Painful hardware

Plantar plate tears

Posterior tibial tendonitis

Rheumatoid arthritis

Soft tissue tumors (ganglions, fibromas)

Stress fractures

Tarsal tunnel

Tendon injuries 
Supportive Care
MANY COMMON FOOT DISORDERS, CONDITIONS AND INJURIES CAN BE TREATED BY NONSURGICAL METHODS. FOR LESS SERIOUS CONCERNS, TREATMENT MIGHT INCLUDE RICE (REST, ICE, COMPRESSION AND ELEVATION) AND ORTHOTICS OR INSOLES THAT GIVE SUPPORT TO THE FEET. INJECTING MEDICINE DIRECTLY INTO THE JOINTS CAN RELIEVE PAIN. CASTING IMMOBILIZES A FRACTURED BONE SO THE AFFECTED AREA CAN HEAL. IN SOME CASES, SURGERY IS NECESSARY FOR HEALING INJURY TO REGAIN RANGE OF MOTION, FUNCTION AND STABILITY. SURGICAL SOLUTIONS MIGHT INCLUDE ARTHROSCOPY, FUSIONS, JOINT REPLACEMENT, RECONSTRUCTION OR REPAIRS AND OTHER INTERVENTIONS.
The Path to Health
If you have persistent foot, ankle or heel pain, it's time to contact a foot and ankle specialist. Call us today and find out how we can help you take the next step to relief.